Thought I would try bringing this thread over from the other place.....
Ever since I installed a detachable steering wheel I've wondered how I could store it safely when off the vehicle. I looked online for steering wheel storage bags and could only find one example made by Grant. I didn't really care for that one because it just looked like a cloth bag that didn't close and let the steering wheel stick out the top.
Then I remembered that I had bought a really nice jumper cable storage bag that was pretty heavy duty, round and zipped completely closed. It is the Bucket Boss #69000.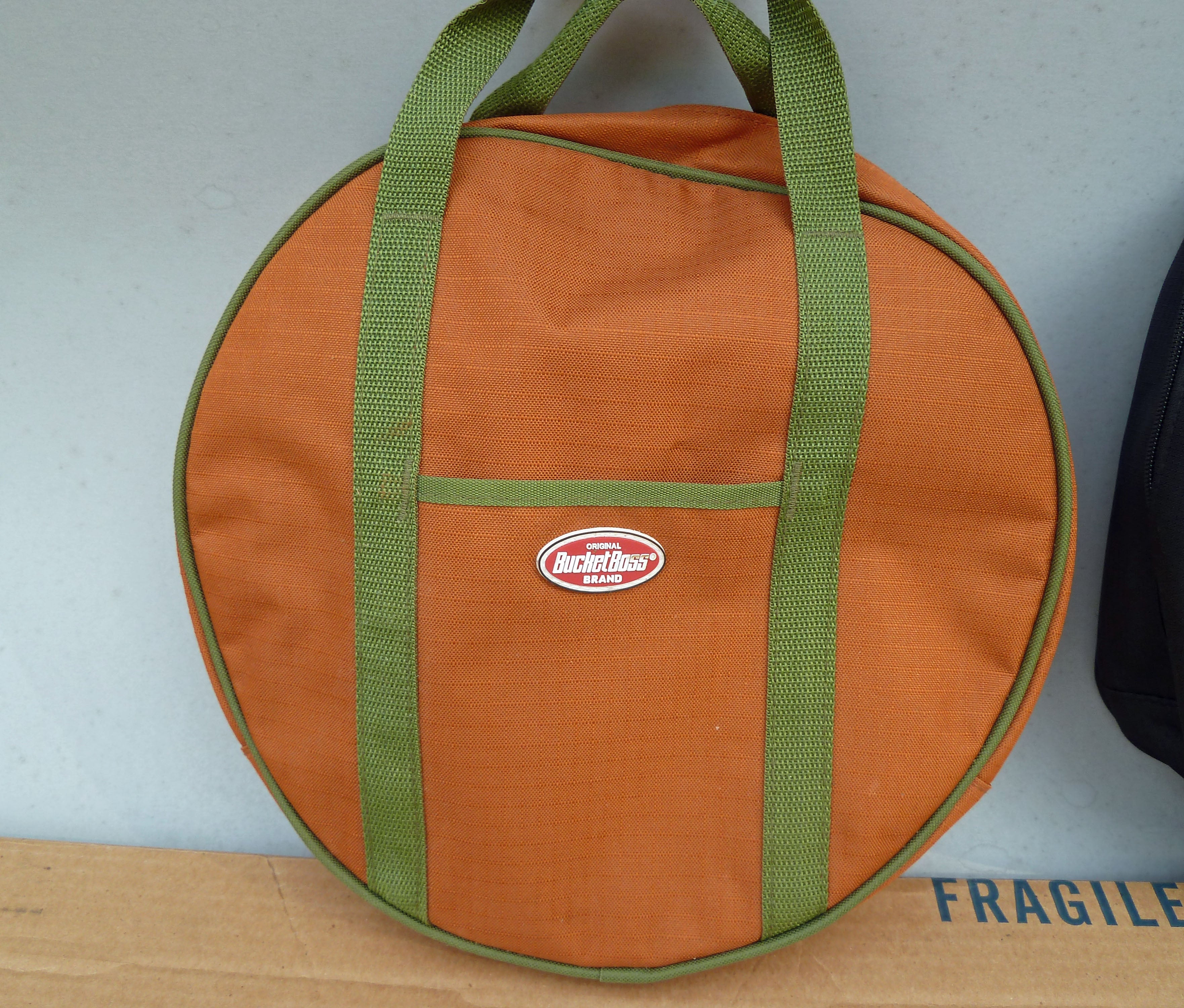 So I tried it out, but found that it is just a little bit too small to fit my 350mm steering wheel. I'm pretty sure it would work fine if you have a 320mm wheel.
Then I found out Bucket Boss makes a slightly larger version. It's not round and the height and width are about the same as the other, but it is slightly deeper. So I ordered one. It is model #AB30070.
My 350mm steering fits with ease. Now when I remove the wheel I've got a safe place to store it or even take it with me if I want. These are available just about anywhere, Home Depot, Amazon, just do a Google
search. For 15 to 20 bucks or so you can't go wrong. Hope this helps somebody looking to store their steering wheel.